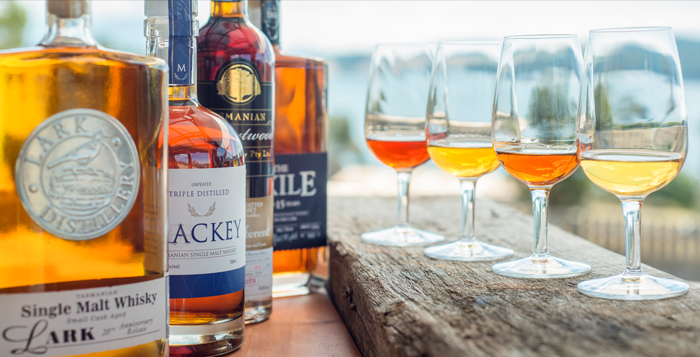 A spectacular representation of the Tasmanian Single Malt Whisky Industry.
Home of the sought after 'Bruny Island Single Malt Whisky' collaboration releases and SECLUSION limited release gins. Both exclusive to our cellar door and online shop.
A true Whisky experience, we have the most extensive known range of purely Tasmanian Single Malt Whiskies on tasting.
Our exceptional range includes Rare Limited Releases, Special Editions and Award-winning Tasmanian Single Malts.
Enjoy with knowledgeable staff who have passion for whisky!
"This is by far the best representation of the Tasmanian Single Malt Whisky Industry I have seen anywhere" – Bill Lark, November 2014
Specialising in:
Limited and exclusive whisky collaboration releases.
Whisky Flights: Tempting the taste buds with a selection of the finest.
SECLUSION limited release gin tasting flights.
Currently over 150 expressions of Tasmanian Single Malts on tasting.
An intimate environment with an open fire, stunning waters views and passionate staff. Situated 3 kms from the ferry terminal.